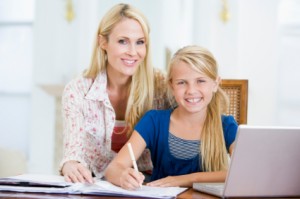 Is your child showing low algebra scores despite getting online tutoring? If yes, you need to quality-assess your child's algebra tutoring online program strictly. Don't keel over, because here you will know the top 5 questions that you must ask your children's pre algebra tutors today.
What is my kid's progress?
This is obvious but the precursor that you must ask your kid's tutor. Ask the tutor to provide a proper feedback on how he/she feels the child has improved. The tutor may perhaps show you a recent test's result or as assessment output.
What are my kid's strengths and weaknesses?
This one ensures that the tutor has fully analyzed the positives and negatives of your child. Something like, the child finds equations difficult but loves numbers, may clearly settle your confidence in the tutor.
Is my kid completing his homework and assignments?
If the kid has started doing his homework or at least shown a little interest in it, you will be able to fathom his progress scale. Cross check it by seeing homework copies and assignment sheets.
Does my kid ask questions?
You are spending a specific chunk on your child's tutoring, therefore, you must know whether he's liking it or not. If the tutor says, the child now comfortably asks more questions, it'll indicate that the child is getting comfortable.
How much involvement is needed from my end?
Last but certainly not the least, this one triggers a prospective effect connecting both you and the tutor. If the tutor helps you with certain advice, you can use it ensure your involvement and good relations with him/her. When rightly monitored, algebra tutoring online is the strongest support of your child.