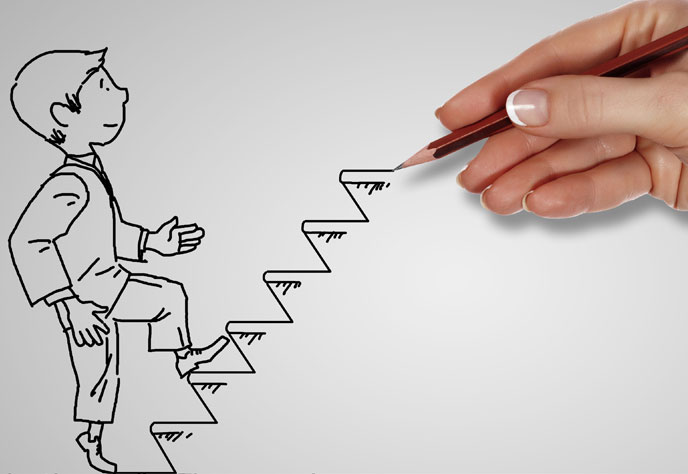 English learning is a beautiful job if you take right steps to learn it. Though everyone knows the four major skills of the language, they do not try to go step by step in learning English but try to jump onto writing techniques at the very start to fall flat.
Listening-the first step in learning English
Active listening is the first stepping stone to successful mastery of English language. You should keep your ears open, have eye contact with the speaker and listen to him patiently with an empathic approach. Your views may differ from those of his but you try to step into his shoes to decipher what he wants to convey. This is where the process of active listening starts and you are gradually drawn to participate in the speech and try to connect to the speaker through interactions like questioning and feedback.
Speaking-the second step
When you start practicing good listening habits, speaking comes to you as a matter of course as your mind has ingrained sufficient language capabilities by the time. Speaking English should be done through proper choice of words that suit the context and through proper pronunciation. Developing good speech efficiencies through Online English Tutors is the best way to excel in spoken English.
Reading –the third step
Reading is a habit as well as a hobby. Good reading leads to accumulation of knowledge and when you start reading well, it helps you grasp good vocabulary and comprehension capabilities.
Writing-the final step
When you are able to listen to, speak and read English, you are eligible for entering the realm of writing which needs grasp of vocabulary, grammar and imagination to express one's views. Flawless language and sentence writing are essential for writing which is why students falter in their English essay writing. English Homework Help can be a panacea under such circumstances with tutors helping students with good writing techniques.
So, take the first step of listening to be followed by speaking, reading and ultimately writing to master English skills.