Economics is quite an important subject in the commerce stream and it is important that students understand it well for it has extensive applications in many fields. Economics is all about the economy, how it is affected by various internal and global factors and how factors are interlinked to one another. While to some the subject may sound dull, to others it is the object of curiosity and interest. If you wish to pursue your major in econ, it is important to get the fundamentals right and an online economics tutor can help you in this regard. Here are a few tips to help you learn economics easily.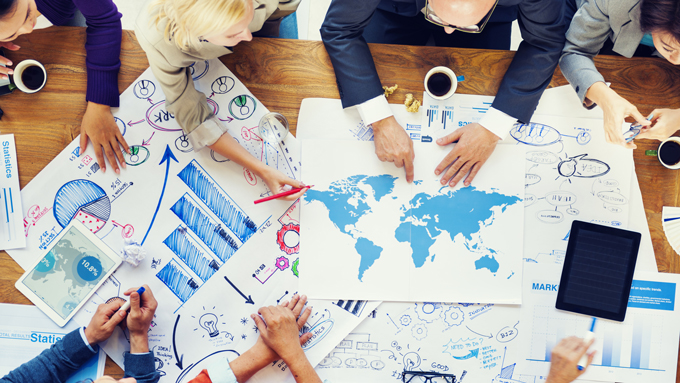 Preparation is the key to success
Before you go into a lecture or class, ensure that you are aware of the topic and do your ground-work well before class. It is always better to be prepared and have an idea of what the lecture is going to be about and only then go for the class. In higher grades, as you prepare for your classes, it will become easier to understand what is being taught and you can get your doubts clarified by the time the lecture/class is over and thus come out of it enlightened.
@TutorPace Offers 10% Discount on Online #Assignment Help for Improved Grades http://t.co/P1NO7BttIg #backtoschool pic.twitter.com/vJs9iihJwU

— Tutor Pace (@TutorPace) September 10, 2015
Take notes
This is one concept that some students consider almost alien and yet this is sure to help them learn better and here's how. When a student takes notes, he/she puts down her understanding of the concept of what is being taught and in most cases writing things down helps in better understanding. This is because when students write things down, they summaries their learning and out it into words and identify areas that they are not clear about.
Review your notes
Once the class/lecture is over, review your notes. This will help you revise the topic as well as identify things that are as yet unclear and thus highlight your level of understanding. Once the problem areas are identified, you may approach your teacher or an online tutor providing economics homework help to get your doubts clarified.
Apply your learning
Since economics is all about global factors that affect the economy and economic trends, you can apply what you've learnt and try to understand the news. You can choose to watch programs that are economics oriented and see if you are able to understand why a particular thing happens or the reason behind it and so on. When you apply what you learn, you are more than prepared for a career in economics! Also, it helps you understand application of theories and how things are affected in real world scenarios.
Do not miss workshops and on campus lecture sessions
Most universities and colleges come up with guest lecture programs wherein eminent speakers and professors are called upon to talk about various trending topics in the subject. Do not miss such sessions for they will help in improving your exposure levels and also get you to think. Similarly, workshops hone and refine your skills and you mustn't miss them at any cost.
Do your assignments and projects diligently
Working on assignments and projects with sufficient ground work will help you nail important concepts and thus score very well in exams. Get economics assignment help and get all your doubts clarified from experts in the subject to ensure good understanding and also to make sure that you turn in good quality assignments that are sure to fetch good grades.
#Economics #Assignment Help-Exclusive Help For Easy Understanding Of Topics | Tutor Pace http://t.co/91WaRmKrB0— Tutor Pace (@TutorPace) October 19, 2015
Summary
With preparedness, proper attendance in classes and tutoring sessions with subject experts, students can easily learn the nitty-gritty of economics and score good grades in the subjects. Tutoring lessons help students work on their problem areas and master them so as to ensure that they perform well in assignments, projects and exams. This is sure to result in good grades and consequently a good GPA.