Some children don't take well to school and it may be an uncomfortable or an unpleasant experience to them. They may break rules, be awkward around friends, have very less number of friends and perform very badly in academics too! All these are signs that tell you that your child isn't happy at school. As a parent, what then are you to do to make this an easier and better learning process for your child? Read on to learn how to identify if your child isn't happy at school and what you can do to help him/her.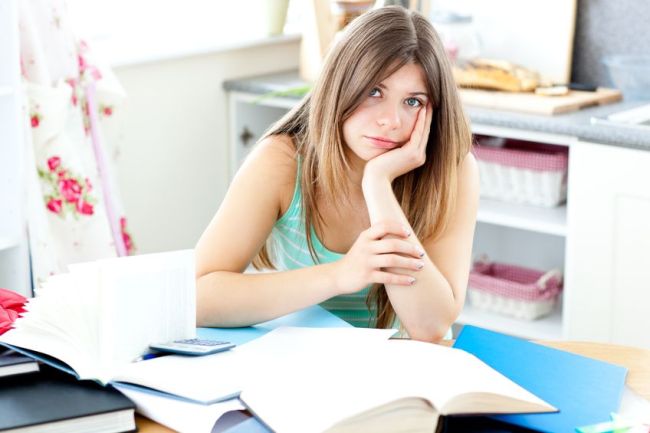 Apart from some of the above mentioned indicators, there are a few other signs that could tell you that your child isn't comfortable at school and they are:
Refusal to go to school or specific classes
Not being open about problems and being adamant about things
Asking for change of place or change of school
Considering the home schooling option
Complaints from teachers and avoiding classes and interactions at school
If your child is exhibiting any of the above indicators, you have to step in and take immediate action. The problem could be as simple as your kid not being able to understand what is being taught in class or being ridiculed by a teacher or being bullied at school. Whatever be the cause, it is up to you to investigate it and assess the situation. In case the problem is with academic performance alone, you would do well to consider high school online tutoring for your child. With online tutoring, you get to monitor the sessions and also arrange for a tutor who understands the needs of your child and conducts customized classes as per his/her learning needs.
How to make your child happy?
Try to understand the problem by employing the following three methods:
Talk to your child in a non-threatening manner to understand his/her problems
It is important that you talk to your child first and get to know what the problem is. It is completely up to you to make your child comfortable and get him/her to open up about what is going with them. Only when you know what the problem is can you look for a solution.
Talk to your kid's friends at school
It may be a very good idea to do so. Your child's friend is the most likely person who would know as to what is going on with your child. In case the child is facing some problem at school or is being ridiculed or dealt with severely by a teacher, the friend is the best option to learn about it.
Talk to your child's teacher at school
Teachers observe students from a different view point and will be able to pin-point as to what the root cause of the problem is. In case it is academics, you could always arrange for high school homework help from reputed online tutors who can help your child work on his/her problem areas and help him/her perform better and boost their confidence levels.
Help your child with his/her homework at home
Lend your child a helping hand at home with their homework or assignments. If you feel that you are out of your league here, it is better to find someone who can help your child cope with it. Often, when a child feels stressed and finds school work too demanding, it could bog him/her down and this could be the reason why he/she finds school an unhappy place. You could get online tutors to help your child with school work such as homework and assignments by looking up high school assignment help online and roping in the best tutors possible within your budget. This will do a lot in terms of your child's performance at school and also keep him/her in a happy state mentally.
If nothing works out, consider changing schools
Is despite all your best efforts, your child isn't happy at school; it is time to look for alternate options. Consider other schools in the vicinity and engage him/her too in the process of selection for better results!
Summary
When your child is clearly unhappy at school, it is imperative that you step in and find out why. If it is due to academic struggles, it is better to help him/her yourself or get him/her professional help from expert tutors. It doesn't take much to make a child happy and ensuring that yours is, is entirely up to you. Be a pro-active parent and keep your child smiling!