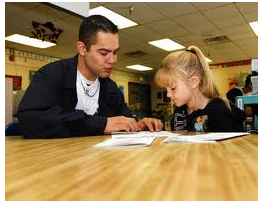 With advent of Internet and technology, online education has paved way for tutoring services to merely reach any corner of the world. The increased number of students opting for online tutoring has created huge demand of online tutoring jobs. Aspiring online tutors should have knowledge as a tool and skill to enable students understands the subject. The Internet is the best place where online tutoring companies announce career opportunity for online tutors.
What educational qualifications are required to become online tutor?
You should have enough educational qualification
Teaching experience is preferable. However, if you lack experience then you should have in-depth knowledge on the subjects you wish to teach
Good oral and written communication skill
Proficient in use of Internet and computer. Require to own computer/laptop with reliable configuration. Require to have a stable and fast speed Internet connection
Knowledge of additional language like Spanish, German, French is preferable
The English accent is preferable
How to apply for online tutoring job?
List out subjects that you are an expert and comfortable teaching with
Register with online tutoring company.
Create your detailed profile on the company website. Post details like photograph, educational background, experience, and credentials and awards that you hold.
State the grade level and subjects that you are applying for.
State your availability as part-time or full-time tutor
You may ask to take a qualifying test, mock sessions or personal interview to prove your skills
You can start with your job once you clear all the procedure of the online tutoring service provider
To find a tutor job online may feel like very easy and simple but remember it is more challenging than conducting traditional classroom sessions. You need to gather all possible information on online tutoring software and tools, tutor resources an all other techniques and resources that facilitate online tutoring jobs.