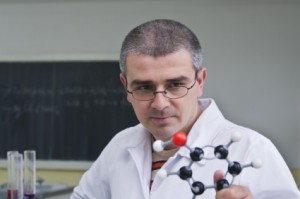 Physics and chemistry are the science subjects which create lot of panic among students. Get through the following tips to better grasp the subjects
Tips by online Physics tutor
Here are some most generic tips given by online Physics tutor to better grasp physics:
Get involved with subject
Read chapter prior to your tutoring session
Do not just read the books, apply theory towards its application in terms of problem solving
Give special attention to definition, laws and principles
Physics comprise lot of formulas; memorize formulas after understanding the concept
Like Math, do lot of practice in problem solving
Plan out possible questions that would be asked if you were making up the test
Active participation in classroom, good note taking skills, reading habit and lot of practice problems is one line remedy to grasp physics in most effective way
Tips by online Organic Chemistry tutor
Organic Chemistry is yet another subject which creates fear and stress in high school students. Following are most effective tips by Organic Chemistry tutor to gain good command over subject
Lay good foundation with good understanding of important concepts
Gain understanding of structures, shapes and names of organic molecules
Understanding building blocks of organic chemistry with complete mechanism and reasoning
Develop ability to write language for organic chemistry
Practice problem solving 
 Tips by online Chemistry tutor
Chemistry is related to Physics and Biology subjects. You need to get through fundamentals before going into organic chemistry. Apply golden rules by online chemistry tutor to strengthen your foundation in Chemistry
Remember different functional groups
Develop a vocabulary from your textbooks
Learn the language for chemistry
Learn certain aspect of nomenclature
Get through various acronyms and abbreviations
Always avoid panic, seek extra help and assistance from online tutors. They are available to you as and when you require.