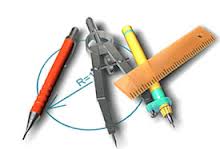 We at Tutor pace believe that methodical study habits can help students to achieve academic success. We challenge our tutors to make it easy for students to succeed in certain subjects that are perceived as overly difficult.
Our tutors have come up with 3 tips to solve trigonometry problems
Solve methodically, step by step
1- Trigonometry problems should be solved by taking each step carefully, one after another. It is like playing chess, if you lose one piece then your game becomes weak, lose another piece and your game becomes weaker, and so on. Hence, every step you take to solve a math problem should be taken with adequate thought and consideration about its result.
2- Stuck? Get assistance and move on!
At times, you may find yourself stuck with a specific part of a trigonometry problem. Thanks to online tutoring! Help is not far away – Just give us a shout and a tutor pace expert will gladly assist you. You could then move on and solve the rest of the problem.
3- Fall in Love with the concept!
Easier said than done? But, yes it works!
Start playing around with trigonometry calculators and formula sheets. This will not only help you explore the subject better but it will also give you the much needed confidence to approach problems. This confidence will give you a winning edge which could be lacking otherwise.