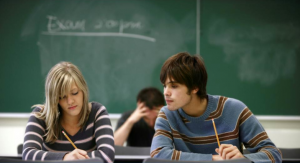 When it comes to accounting, there are many different aspects that one needs to be aware of, Management Accounting, Cost Accounting, Financial Accounting, Taxation Laws, and a lot other rules, regulations and principles.  But at the same time it is easy to get overwhelmed owing to the fact that there is so much to learn and take care of. That is why most professionals recommend that one goes in for accounting help online in order to understand the basics and the various nuances of accountancy. Select a good accountancy course & understand the various nuances. That is all you need to do! Here are some tips that are sure to help selecting a good accounts tutor or course:
Learning accounts late in life:
There are people who are afraid of learning accounts later in their lives, i.e. after their school or college years as they think they will not be able to understand the same. Today, there are various online tutors and institutes that teach accounting in a simple and practical method. This way one will not only be able to learn the basics of accounting but also apply the various rules and principles of accounting. Also, not only does the accountancy tutor help in understanding accounts as a whole, he or she will even help the students in real life scenarios. This training makes all the more better for the students.  There are even online courses that offer certifications in accounts which again is a very significant advantage for people who are looking to have a professional career in the field of accountancy.
Convenience of online courses:
Another significant advantage of learning accounts online is the fact that one can learn in the convenience of their homes or offices or any other place for that matter. Also, one need not commit to a particular time of the day but he or she can study at any time during the day or even night. Queries and doubts can be sent in to the tutor over email and they will promptly reply back with solutions to them.
Selecting the Right Course:
After learning the basics of accounting, one needs to decide which aspect of accounting that they wish to specialize in. As mentioned earlier, there are many different aspects of accountancy and one will need to decide what specialization suits them best. Also, there are a lot of different fields where accountancy is required such as small businesses, individual accounts, and it is important that one is able to decide which field they wish to work in.
Last Step — Getting Hired:

Once a person has completed all the courses the next logical step is to get a job in the field of their choice. Many people are already aware of possible places to aware or have references that can help them out for the same. There are others who have done the course along with their college degree and are now going to opt for a corporate career where accountancy will be a part of their job profile. And lastly, there are some who will either be freelancing or are now going to look for a job. As such, there are many places that one can look for a job. The list includes newspaper advertisements, online advertisements and even job portals. Today, it is very easy to find entry-level accounting jobs.
Today one can easily get online accounting help and enhance their professional lives. Not only are there many different courses and tutors available, there are even online certification options from many reputed institutions and even well-known universities. All that is needed is a bit of research and patience.