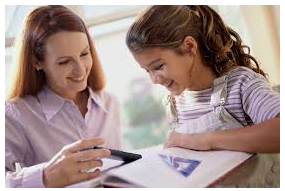 Like each coin has positive and negative sides, online tutoring also has its own pros and cons. To measure the effectiveness of online tutoring, we need to identify its strengths and weaknesses.
Pros:
Students get round the clock on-demand support with A-Z tutoring
Tutors registered with online tutoring are qualified and certified impart learning without geographical boundaries
Students get one-to-one tutoring right at their home without spending much time travelling to on-site tuition venue
Students are increasingly using internet and learning technology in their schools/colleges. Online learning will be useful training for the future
Online tutoring websites save money on face-to-face tuition cost and travelling cost
Cons:
Student should have primary know how to use computers
Student and tutor both require computer/laptop and reliable and fast internet
It does not work for tutor and student who do not like to work if they can't see each other.
Student and tutor requires webcam and skype if they intend to take face-to-face tutoring
Tutoring online does not work with disorganized students who fail to turn up for tutorials. In such situation, parents should bring their child to the table to take online session
With respect to above positives and negatives, the research study says that online tutoring is going to show rise with increased number of students choosing it as supplementary to school academics. The touch screen technology available in Smartphone will allow students to take tutoring on-the-go. Tutoring online will become more portable enhancing it features that works on Smartphone.